Welcome!
The decision to seek counselling is often life changing.
I invite you to enjoy the many positive and rewarding benefits.
From 1st August 2020 I joined with the Happy Healthy Clinic creating our beautiful new space at 31 Ashgrove Avenue, Ashgrove.
Location 2 is in North Brisbane at Carseldine Family Clinic.
Counselling Overview
Counselling aims to facilitate understanding and solutions. The best solutions come from knowing and understanding yourself. In addition, all the elements of the situation are identified. In particular,  the problem is accurately understood.  Sometimes 'the problem' is not what people initially think it is.
I like opening up new possibilities with you. This applies to your Self and your relationships. All the key life areas.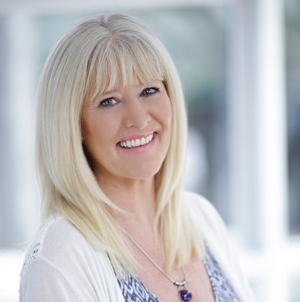 Being truly listened to and supported is central to counselling. There is no agenda or judgement. Consequently, you'll have that great 'You really get me' feeling.
Counselling, therapy and coaching offer many helpful options. You can choose a single session. This may be a brief solution focused session. A single session is also great if you need to feel sure and confident about a decision.
Alternatively you can have a series of counselling or therapy sessions. Also popular is long term support. Many people like  intermittent 'tune ups'. These keep you on track with what you want for yourself. They are great to process changes through your life.
My sessions are uniquely tailored to you. They are designed to best serve your goals. The priority is your happiness and well being.
We can focus on whatever you choose. Counselling helps across the entire spectrum of human experience.
Common concerns include treatment for anxiety and depression. Many people seek help with relationships and emotional difficulties. Additionally, self confidence and stress are a frequent focus.
I truly enjoy helping you to be true to yourself.  This is so empowering.
Another central focus is resourcing you. This includes information as well as tools and skills.
You can take away strategies, tools and techniques. This way, the benefits continue into the future.
A single session often brings profound insights, shifts and benefits. Several sessions have the potential to be life transforming.
Most people are a bit apprehensive about a first counselling appointment. You will be warmly accepted and supported. Expect to quickly feel at ease!
I offer over 30 years of comprehensive experience. I have enjoyed helping  thousands of people with a vast range of topics. These span everything from problem situations, fears and concerns, to dreams and goals.
Core Elements Of My Counselling Sessions
Core elements of a counselling experience with me may include:
Come to better know and understand yourself.
Gain a deeper understanding of human behaviour.
Be resourced from a huge variety of skills, tools and strategies.
Work on any aspect of your life or problem situation.
Choose brief solution focused work for a pressing problem or concern.
Re-set yourself . Build confidence to trust and back yourself.
Learn powerful techniques for managing emotions.
Learn effective ways to manage your mind.
Adjust beliefs and how you process information.
Adjust behaviours and habits.
Clear confusion, self doubt and uncertainty.
New decisions and different choices become available.
Set clear goals. Plan strategies to manifest these goals.
I aim to make each counselling session as rewarding and enjoyable as possible. Read more about my approach to counselling here.
Popular Reasons For Counselling
People see me for a huge variety of reasons. Some of the most popular include:
Anxiety, panic attacks and phobia.
Fears and limitations.
Self esteem, self acceptance and confidence.
Depression.
Personal power and empowerment.
Trust issues.
Stress, feeling overwhelmed.
Uncertainty or confusion.
Healing for trauma or abuse (including sexual abuse).
Relationship difficulties and unresolved issues.
Relationship enrichment (partners, family, work colleagues and friends).
Managing conflict.
Emotional difficulties. Anger, hurt, sadness and guilt among others.
Developing essential life skills. Like communication skills. Assertiveness. Problem solving.
Decision making.
Life coaching and future happiness proofing.
Perhaps you simply feel unhappy. You may be stuck. You could be unsure about yourself. Or your future. You may want to focus on one particular area. You may want to 're-set' your beliefs and behaviours.
Is it time to make an appointment?
Selecting the right counsellor is important. I am happy to discuss your questions before you make an appointment.  
You are welcome to contact me or call 0438 337 798 to find out how I can help. Choose face to face appointments, phone or Skype. 
In person appointments are available in two Brisbane locations: Ashgrove and North Brisbane at Carseldine Family Clinic.
Ashgrove appointments can be made online, or calling me directly.
Skype and phone counselling are very effective for many concerns. They are popular for ease, convenience, distance and travelers. Some people like a combination of in person and Skype or phone sessions.