I offer 2 locations: Citycave in Paddington and North Brisbane.
Hello and welcome. The decision to seek counselling can be life changing in many positive, rewarding and wonderful ways.
Counselling aims to facilitate solutions and to open new possibilities. Both for yourself personally, and in all the key areas of your life.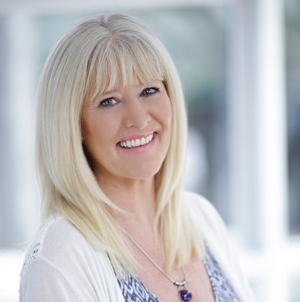 Simply being listened to, understood and supported  is often a huge relief.
Counselling, therapy and coaching offer many helpful options. These range from brief solution focused single sessions to a series of sessions to treat anxiety or to 're-set' yourself. Longer term therapy or support processes are also popular.
Anxiety, depression, emotional difficulties, relationships, self confidence and stress are common concerns. However people seek help across the entire spectrum of human experience and challenges.
My sessions are designed with your goals, happiness and well being in mind. Sessions are uniquely tailored to you.
I aim to help you to be true to yourself in ways that allow you to feel empowered.
A central focus is to better resource you for living and shaping the life you desire.
You can take away skills, strategies, tools and techniques that benefit you now and into the future.
A single session can bring profound insights, shifts and benefits. Several sessions have the potential to be life transforming.
Most people are somewhat apprehensive about a first counselling appointment. You will quickly discover it is a comfortable, warmly accepting and supportive experience.
I offer over 30 years of comprehensive experience helping many thousands of people. We have worked on a huge variety of problems, concerns and goals.
Core elements of a counselling experience with me may include:
come to better know yourself, and understand yourself
gain a deeper understanding of human behaviour and experience
be resourced with a huge variety of skills, tools and strategies
work on any aspect of your life or problem situation, that is not how you would like it to be
choose brief solution focused work for a pressing problem or concern
reset yourself – from building confidence to reducing anxiety, depression and stress
learn powerful techniques for managing emotions
learn the most effective ways to manage your mind
adjust beliefs and how you process information
adjust behaviours and habits
clear confusion, self doubt and uncertainty
allow new decisions and different choices to become available
set clear goals and design strategies to manifest these goals
I endeavour to make each session as rewarding and enjoyable as possible. Read more about my approach to counselling here.
People see me for a huge variety of reasons. Some of the most popular include:
Anxiety, panic attacks and phobia
Fears and limitations
Self esteem, self acceptance and confidence
Depression
Personal power and empowerment
Trust issues
Stress, feeling overwhelmed
Uncertainty or confusion
Healing for trauma or abuse (from childhood, sexual abuse and domestic violence)
Relationship difficulties and unresolved issues
Enrichment of relationships (partners, family, work colleagues and friends)
Managing conflict
Emotional difficulties – anger, hurt, sadness and guilt amongst others
Developing essential life skills like communication skills, assertiveness and problem solving
Decision making
Life coaching and future happiness proofing
Perhaps you simply feel unhappy, stuck or unsure about yourself, or some area of your life.
Is it time to make an appointment?
Selecting the right counsellor is important and I am happy to discuss your questions before you make an appointment. You are welcome to contact me or call 0438 337 798 to find out how I can help. You can meet with me in person by appointment, or choose phone or Skype sessions.
In person appointments are available in two Brisbane locations: Paddington and North Brisbane.
Paddington appointments can be made by emailing margimatters@gmail.com calling me directly or calling our friendly reception staff at Citycave on 33682207.
Skype and phone counselling are very effective for many concerns. This choice is increasingly popular with people who travel for work, live at a distance or want the ease and convenience of fitting appointments into busy schedules. Some people like a combination of in person and Skype or phone sessions.